Jun. 01, 2023

May. 22, 2023

Apr. 18, 2023

Apr. 12, 2023

Mar. 09, 2023
UNIGLOBE SUNROOF Protection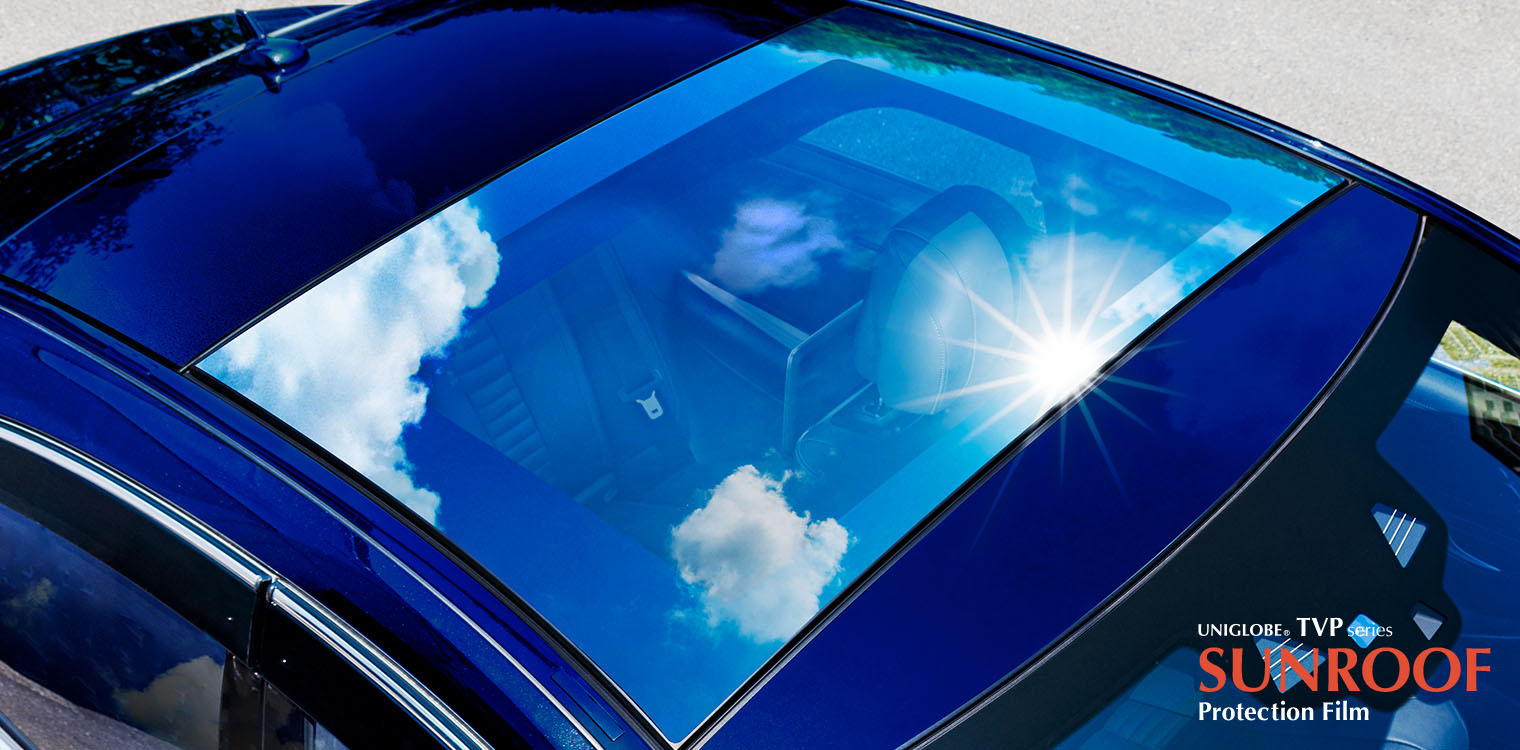 A totally new protection category,
'transparent external protection film with thermal insulation for sunroofs'
Recent sunroofs tend to have different forms featuring various functions like visibility, not to mention spaciousness. However, in exchange for the spaciousness, sunroofs can cause problems such as intrusion of heat into the vehicles by their nature and attachment of water spots to their surfaces. Sunroof Protection Film is innovative transparent thermal insulation film to be applied from outside especially designed for sunroofs as total solution for these problems.
Water spots peculiar to a sunroof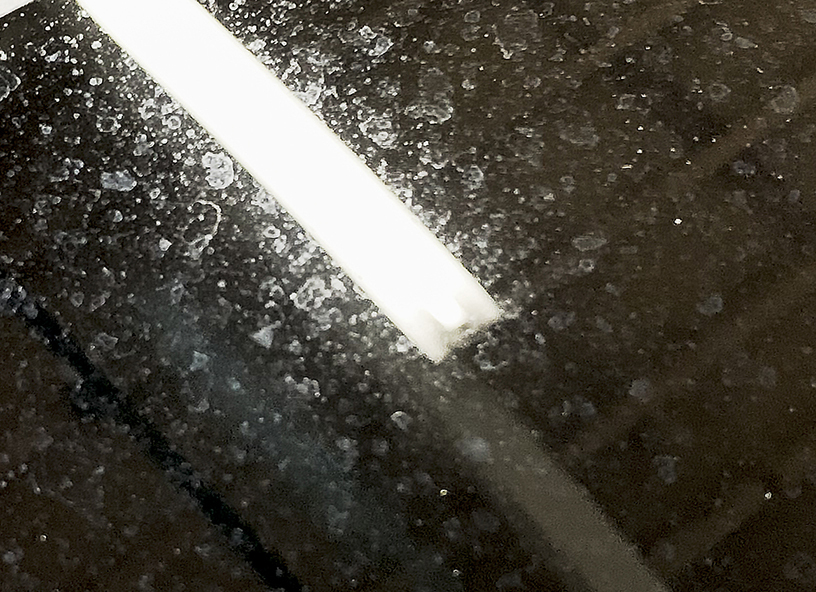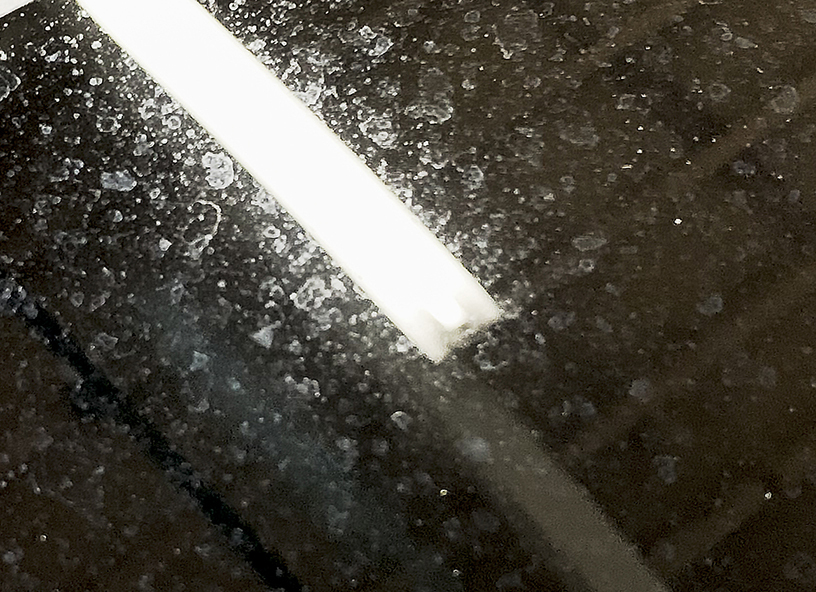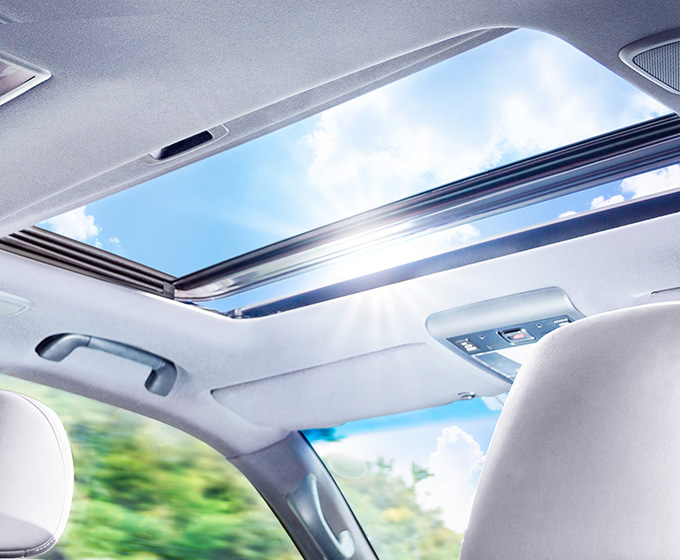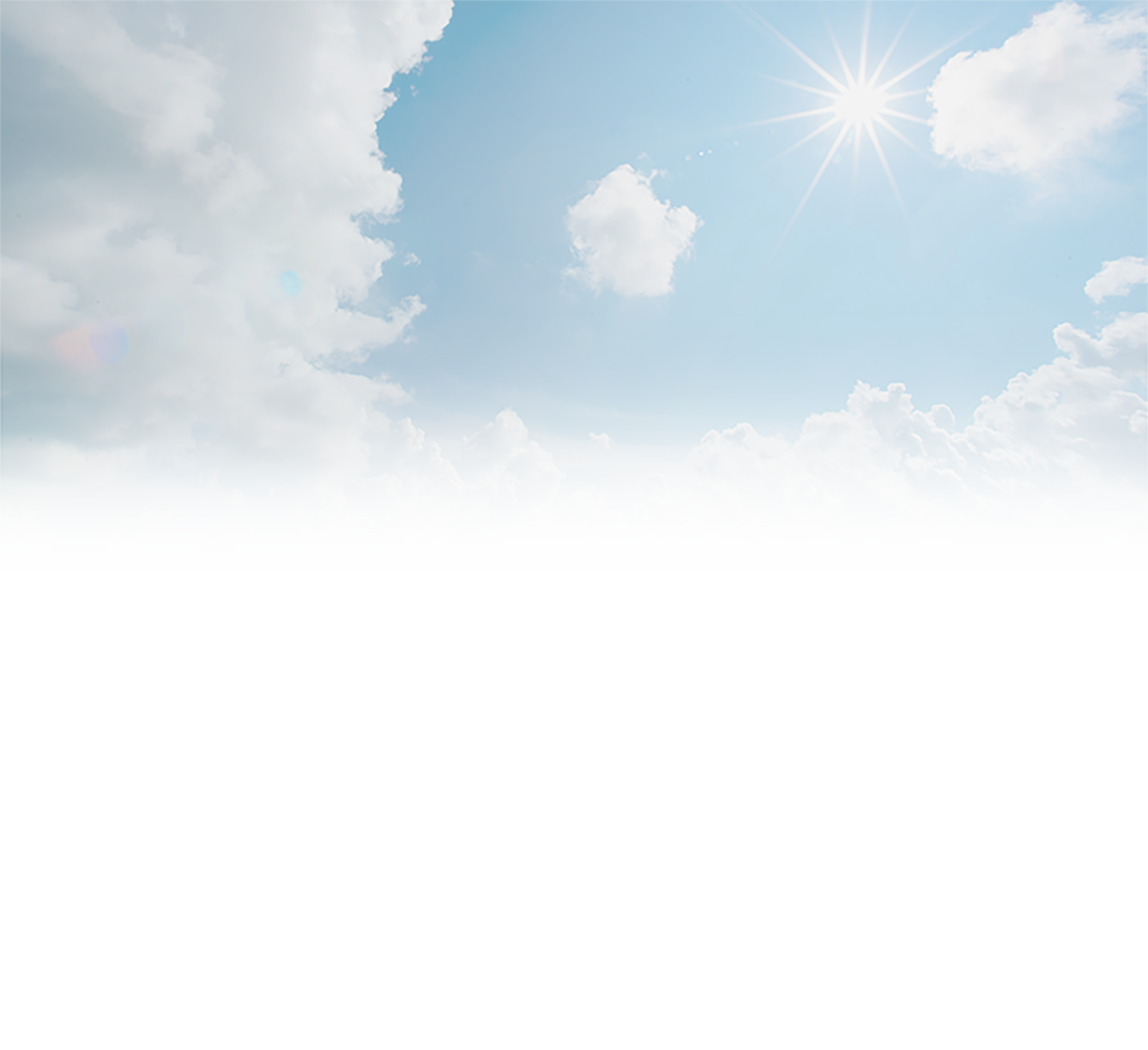 Film Performance
While having the same effects as internal window films, this product also consists of an IR reduction layer impregnated with highly efficient indium tin oxide (ITO) to prevent in-vehicle temperature from rising. In addition to it, a double layered weather resistant film topped with a newly developed hard coat layer is provided so that they provide excellent weatherability and water repellency for the purpose of physical protection of sunroof surfaces from scratches and dirt —— for this very purpose we had developed this product.

Infrared ray (IR)
reduction rate 90%*

Provides both spaciousness and comfortable temperature inside a vehicle by reducing IRs falling onto a sunroof.

Physical protection of sunroof surfaces

Protects a sunroof surface from damages like water spots. Removing the film will reveal the sunroof surface preserved from the day it was installed. 

Less dirt attachment with water-repellent function

Its hard coat layer on the top surface provides water-repellency to reduce dirt and spots attached on a sunroof during and after rain.

UV reduction rate 99.8%

Reduces as much as 99.8% of the sun's UV rays that cause interior equipment to deteriorate and makes the space safer for those who are more UV-sensitive.

Visible light transmittance 90%

Transmits 90% of visible light, maintaining transparency as if the film were not installed, and hence does not spoil the spaciousness of a sunroof car.

Shock resistance

Its exterior-quality hard coat layer protects a sunroof from damages such as scratches, cracks and fractures.
* The near-infrared ray reduction rate (%) is obtained by our own measuring method. This value is calculated by subtracting the average transmittance value in the wavelength range of 1,500nm to 2,200nm from 100%.
Allows a thermoforming one-piece installation. You will be able to handle it soon if you have experiences of window film installation.
The Sunroof Protection Film uses specialized weather resistant polyester film instead of conventional polyurethane film used in body wraps or headlight film. It can be installed in the same manner as window film, so that even on surfaces with a three-dimensional curve, a one-piece thermoforming installation is possible by using a heat gun.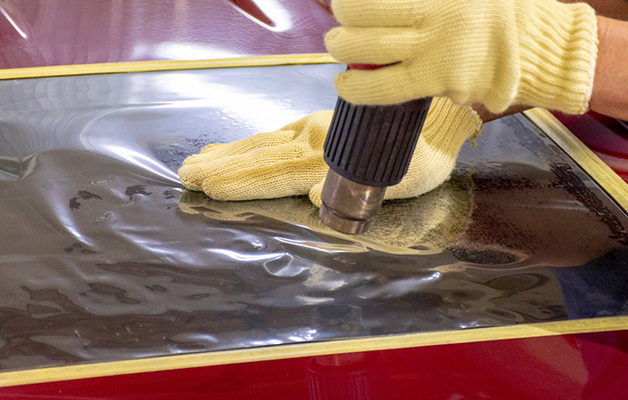 NOTE: Installation by hand is recommended when using a thermoforming installation method.
Physical Data
[Optical Characteristics]
Weatherability test
Visible light
UV rays
Solar radiation
Shading coefficient
Heat transmission coefficient (W/m2K)
Transmittance (%)
Reflectance (%)
Transmittance (%)
Transmittance (%)
Reflectance (%)
Absorptance (%)
Before test
91
8
0.1
83
7
10
0.98
6.0
500h
91
8
0.1
82
7
11
0.98
6.0
1,000h
91
8
0.1
82
7
11
0.98
6.0
NOTE: Shown above are values measured in accordance with JIS S 3107:2013 'Adhesive Film For Automotive Windows' and not guaranteed values.
However, no significant change was found after a weatherability test equivalent to a 3-year exposure.
[Physical Performance]
Weatherability test
Adhesiveness
Hard coat adhesion
(N/25mm)
Cross cut
Grid/100
Before test
9.2
No peeling
100
500h
10.0
No peeling
100
1,000h
18.3
No peeling
100
NOTE: Shown above are values measured in accordance JIS S 3107:2013 'Adhesive Film For Automotive Windows' and not guaranteed values.
How to Order the Film
UNIGLOBE SUNROOF Protection Film
It is available in cuts.
Size: Width 1,250mm (by increments of 10cm)
NOTE: Release of professional use precut film is in preparation.
Precaution for Determining the Required Size of Film That is Sold in Cuts
Sunroof Film has to be placed in a specific direction at thermoforming as with general window film.
You need to find the length of film required when it is placed perpendicular to the sunroof you will be working on.
Examples:
Please make sure to find the appropriate length before ordering.
Shop the Film Now
Reference Installation Price (¥)
Class
Car Model
Sunroof Size
Reference Cost(m2)
Reference Installation Price (¥)
SUV L
Mercedes GLE
Approx. 2.0m2
¥24,000
¥144,000
SUV M
Porsche Macan
Approx. 1.0m2
¥12,000
¥72,000
MAZDA CX-8
Approx. 0.4m2
¥4,800
¥39,200
SUV S
VW Tiguan
Approx. 0.4m2
¥4,800
¥44,000
L
Mercedes S
Approx. 1.6m2
¥19,200
¥115,200
M
MAZDA6
Approx. 0.4m2
¥4,800
¥34,400
VW Passat
Approx. 0.3m2
¥3,600
¥34,400
S
Mercedes B
Approx. 1.7m2
¥20,400
¥102,000
NOTE: A wholesale price will be calculated by square meter of film used, based on the quoted unit price of a cut. Sold by increments of 10cm in a continuous length.