RUPES TOP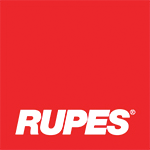 RUPES products are sold only in Japan.
A
carefully selected

lineup of products for auto detailing

RUPES developed its BigFoot series to meet the needs of auto detailers. Our company, which specializes in auto detailing for the Japanese market, was selected to help spread the appeal of the BigFoot series throughout the world. We now operate as an authorized importer and distributor of RUPES products. We offer a lineup of products from RUPES's large catalogue designed for high-quality paint correction. Of course, we also have buffing pads, compounds and other supplies in stock. You are sure to find a product that suits your needs and working style.
Professional support by RUPES specialists / We regularly hold trial sessions.

We have RUPES experts on staff to answer your inquiries in detail, no matter how minor — from basic features and usage methods of RUPES products, to recommendations for products that suit your company's needs. Also, we regularly hold trial sessions. Please feel free to consult with us about tools you want to try.

Repair

We also stock parts for after-sales repairs of polishers in the RUPES lineup based on the characteristics of each model. Our services do not end at simple replacement of parts, however. Leveraging our many years of experience, we offer a speedy and reliable repair service that can propose solutions to your problems. That means you can have peace of mind about your purchase.

Supplies

In addition to polishers, we also stock RUPES-made compounds and buffing pads. These products are designed for ideal compatibility with the polishers, so be sure to give them a try.
* We also supports product customization in lots. * We can also take orders for products that are not in our lineup.