Jun. 01, 2023

May. 22, 2023

Apr. 18, 2023

Apr. 12, 2023

Mar. 09, 2023
White Wool Pads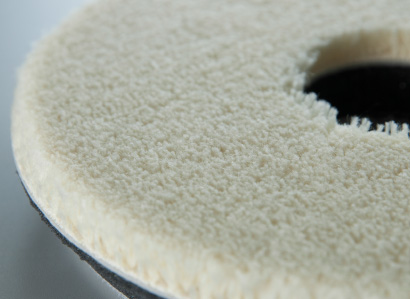 The White Wool Pad uses carefully selected, good quality natural wool which is sewn into the pad to raise the nap of the twisted fibers. This product has long been a favorite of many car detailers, and it has become a standard for Tapered Wool Pads. Using fine wool fibers as twisted fibers provides a good cut on painted surfaces, allowing for efficient polishing. In addition to a wide variety of sizes and fiber lengths, bases also come in 3 levels of hardness: soft, medium, and hard. With round pads also in the lineup, your range of choices becomes even greater.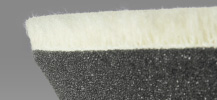 Soft Urethane Base
Its excellent flexibility allows it to follow curved surfaces well, and its long fibers allow it to polish softly.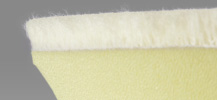 Medium Urethane Base
Using a new material, it balances strong springiness with suppleness, allowing it to be used for both polishing and finishing.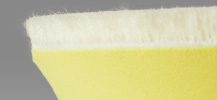 Hard Urethane Base
Using special high density foam, its strong springiness allows it to cut well. For polishing flat surfaces.

| | |
| --- | --- |
| Number of results:10 |   1 - 10  |
| | |
| --- | --- |
| Number of results:10 |   1 - 10  |