Jun. 01, 2023

May. 22, 2023

Apr. 18, 2023

Apr. 12, 2023

Mar. 09, 2023
HAYABUSA MOLT

Important Notice:Be aware of HAYABUSA MOLT Series imitations
"Soft yet Springy"
This conflicting catchphrase is our development concept on which we have based according to the test results we have gained during development. For example, the catchphrase well expresses what we have tried to achieve by integrating and reorganizing a lot of test results, such as softness to fit bumpy and concave parts, springiness strong enough to apply pressure and polish the panel edges without leaving unpolished area, and well-balanced formula which does not feel sticky when you work on the rounded front part of the hood. This catchphrase led us to narrow down our focus points to the following five and to further develop the products.
Fundamental performance as a "tool" to efficiently bring out abilities of machines to be attached (primarily LTPs) and abrasives like polishing compounds.
Maintains flexibility to fit inward/outward curves.
Polishes edges, parts' end faces, and details, by applying appropriate pressures, without leaving any unpolished part.
Stable balance performance at any speed whether low or high.
Having high durability in addition to the above performances

While repeating tests and trial productions from multiple perspectives, we drew out two core technologies: "AirFreed Manufacturing Method" to make the world first faux fur like pads so as to create the air space between worsted yarns by applying two-layered special treatment around each yarn without ruining the texture of them; and "FreedHole" (Patented: Patent No. 6883137) to buffer and disperse stress applied to the center of the pad. In addition, the pad structure was designed from the theoretical point of view by verifying the material itself based on the experiences and knowledge we have acquired for a long time through product development. This led to the birth of MOLT product line optimized for LTPs, such as ones with the two-layered structure simultaneously achieving high level functionality and durability, and ones with a well thought out tapered balance.
Characteristics of
AirFreed Manufacturing Method

This is a method specially designed for manufacturing this world first faux fur like polishing pads with a two-layered special treatment around each worsted yarn*.
* Worsted yarn is a yarn made by combing long wool fibers, removing short fibers and spinning them together.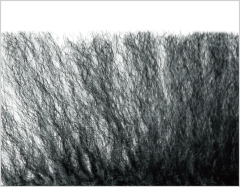 What you can expect from the method?
It creates more air space between worsted yarns on a pad than ordinary faux fur pads.
It reduces polishing compounds adhering the pad surface.

Reduced heat
Lasting faux fur texture
Easy maintenance

FreedHole
Patented: Patent No. 6883137
FreedHole buffers and disperses a stress which is applied by an LTP and concentrated at the pad center, and thus enables a uniform and smooth polishing work by delivering the LTP torque fully to the pad. It is also highly effective to prevent various troubles, such as tangled worsted yarns, initial loss of fibers, and burn on the Velcro part.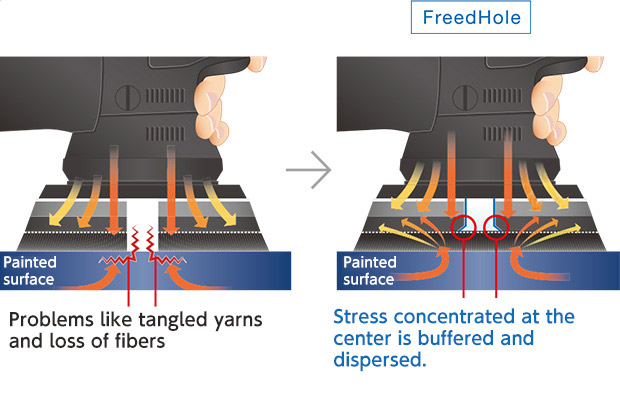 Physical proof of FreedHole effect
The frictional heat dispersal of the FreedHole was compared to that of a common straight hole pad of the same size. Looking at the pressure distribution map and center pressure value data shows that the pressure applied by A and B from the center to the outer edge is entirely different.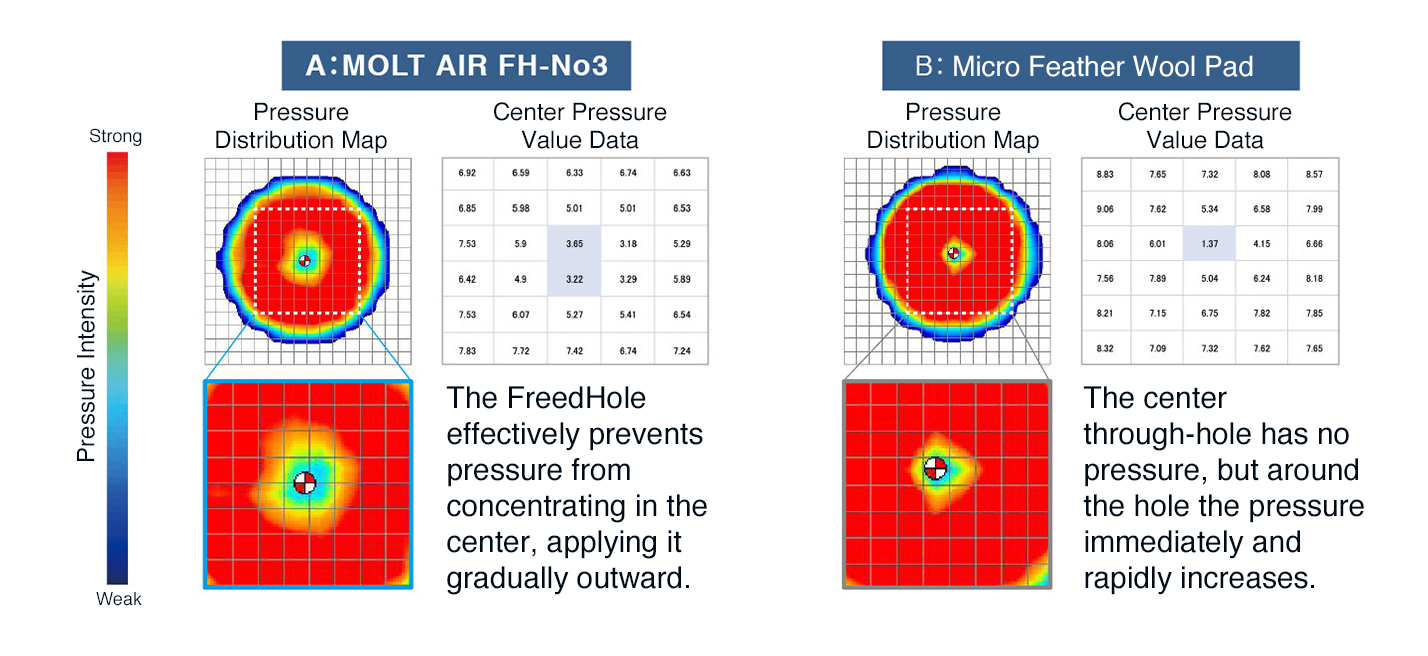 Functional Dual Layer Structure

We verified compatibility of foam materials from numerous lineups of hard and soft foams and made two-layered pads by a highly evaluated Japanese adhesion method. This structure efficiently restrains multidirectional movements of an LTP and reduces friction inside the pad. This improves durability by reducing unnecessary heat and prevents deterioration of the material.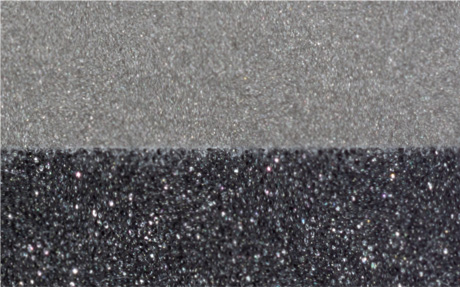 Vibration Reduction Structure

The dual layer structure (DL) of FreedHole (FH) has another function. When polishing with an LTP, vibration caused by its particular movement is likely to be a significant disadvantage. This vibration is an issue that tires a user during polishing and affects the finished result of a delicate task. MOLT pads with the VR function integrate both soft and hard urethane materials with an appropriate thickness for each and offset vibrations of different frequencies at the center of the interface, minimizing excess vibration to be transmitted from the polishing surface to the polisher side. As a result, the user does not need to control the polisher by holding down the head, and it enables comfortable polishing with smooth movement.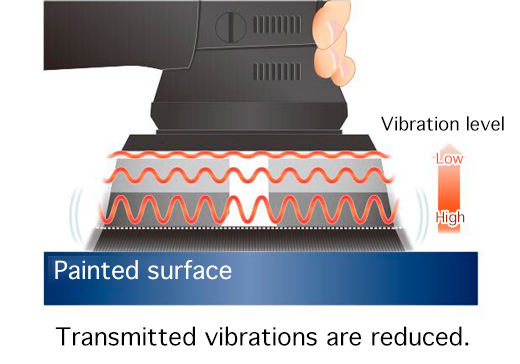 Tapered Balance
(Optimized Tapered Angle)

Basically buffing pads have to move freely on a large flat surface. On dumpy parts or panel edges, the angle of the tapered edge is such an important factor. We found the best balance of tapered angle for movements of LTPs from the theoretical point of view acquired by our longtime and repeated trials.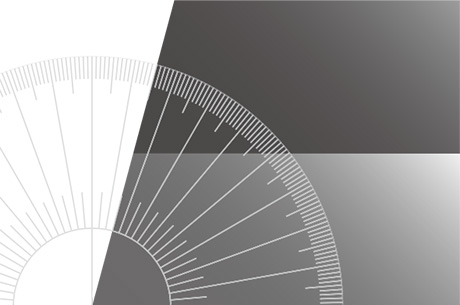 Item Search