Jun. 01, 2023

May. 22, 2023

Apr. 18, 2023

Apr. 12, 2023

Mar. 09, 2023
Lambswool Pads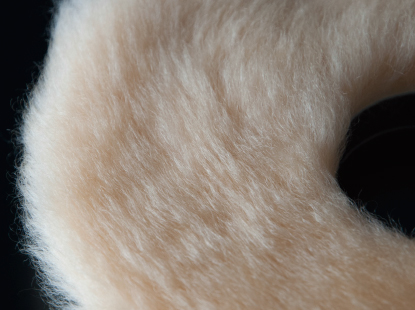 *This product uses natural wool, which may cause greater variation in fiber length and lie.
Lambswool Pads use only the most select lambswool from New Zealand, the largest producer of wool. Amid abundant greenery and cold, harsh winters, weak lambs are naturally culled soon after birth, leaving only the strong to survive and produce good quality wool as a result. One week after those lambs are born, only the softest, finest lambswool is selected and specially processed before being made into products. Furthermore, the quality of wool varies according to the part of the animal. Lambswool Pads are made using wool from the back, said to be the highest quality, with even greater density and a more uniform coat than flank wool. Lambs have small bodies, and one pelt can only make a few buffing pads, making them precious and valuable items. However, their soft feel is entirely unlike that of wool from adult sheep, allowing for fine finishing of delicate polishing work on a different level from Wool Pads.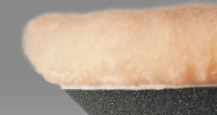 Soft Urethane Base
Its excellent flexibility allows it to follow curved surfaces well, and its long fibers allow it to polish softly.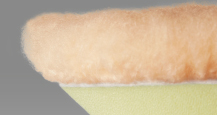 Medium Urethane Base
Using a new material, it balances strong springiness with suppleness, allowing it to be used for both polishing and finishing.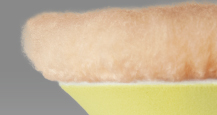 Hard Urethane Base
Using special high density foam, its strong springiness allows it to cut well. For polishing flat surfaces.

| | |
| --- | --- |
| Number of results:3 |   1 - 3  |
| | |
| --- | --- |
| Number of results:3 |   1 - 3  |